Welcome to the Weekend Mini Challenge
with Kim from Writing in North Norfolk.
Often when I'm reading, I come across a word that I would love to use in a poem and make a note of it for future reference. I recently wrote down 'maladroit', a word I have seen before, but this was the first time it made an impression on me - it may have been the context or my mood on the day I wrote it down.
The Cambridge English Dictionary defines 'maladroit' as an adjective meaning awkward in movement or unskilled in behaviour or action (clumsy) with the following example sentence:
'She can be a little maladroit in social situations.'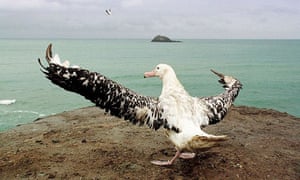 Image found on theguardian.com
Like many of the more interesting words in the English language, 'maladroit' comes from Old and Middle French: 'mal' meaning bad and 'a droit' meaning right, direct, straight or properly.
Charles Baudelaire used the term in the second stanza of his poem 'L'albatros' (he Albatross) from his collection
Fleurs du mal
(Flowers of evil), which you can read in French, together with various English translations, here:
https://fleursdumal.org/poem/200
This weekend, I would like you to write a new poem with the title 'Maladroit' which conveys clumsiness, awkwardness and anything associated with that condition or feeling.
Here's a song from the Maladroit album by Weezer:


Join in by clicking on Mister Linky and filling in your name and url – not forgetting to tick the small 'data' box. And please remember to read and comment on other toads' poems.