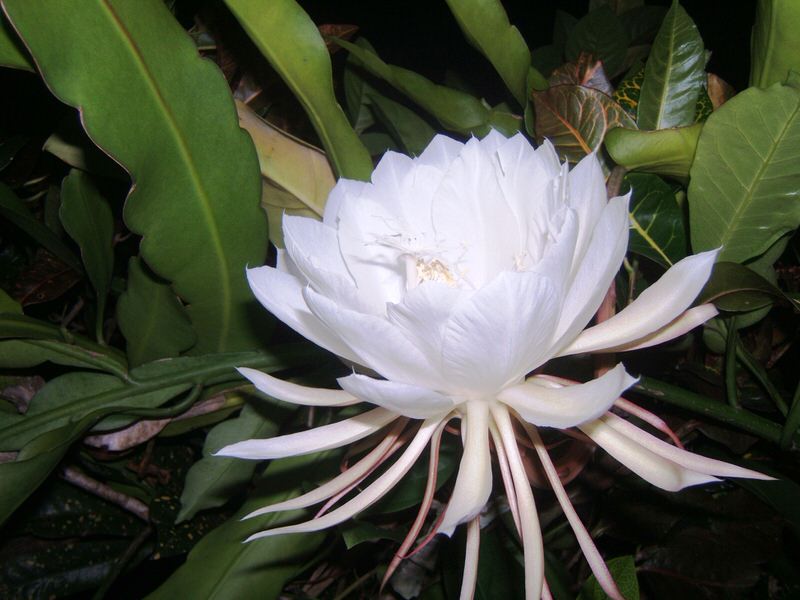 Today we are going to think about blooming. I have chosen the queen of the night as inspiration for your poetry. The Epiphyllum oxypetalum is a cactus that blooms at night and by dawn the bloom is gone. The blossom is 6'' to 8" inches in width and has a distinct scent.
For this challenge I want you to write about those precious moments of blooming. It could be a flower, an experience, a person. My only requirement is that it occurs in the night hours.
As always create a new poem; place it on Mr. Linky; and visit your fellow poets to read their work.