Hello toads and poets - today we're going to muse on
Lake Hillier, Australia
!
You guessed its intriguing draw...the remarkable pink color is cause for pause!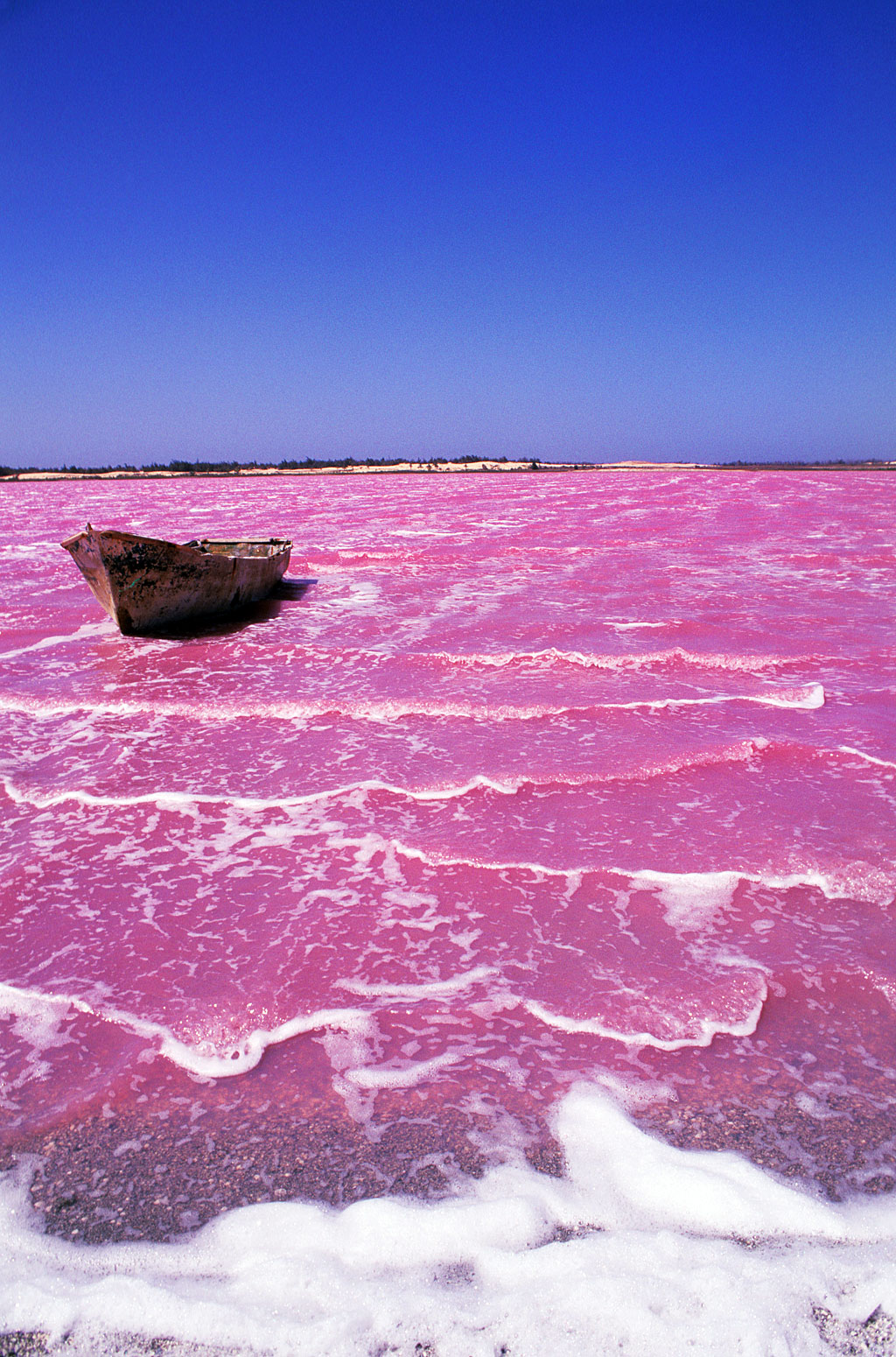 Lake Hillier is a bubble-gum-pink and it's literally just a few steps away from a "normal" colored Southern Ocean.

Scientists speculate that it's color is caused by a reaction of sea salt and sodium bicarbonate (which you know as baking soda), and/or caused by red halophilic bacteria in the salt crusts.
This clip, (while slightly on the obnoxious side), is mildly entertaining in its dry-humor and highly informative in its scientific explanation about the phenomenon of this natural wonder. If you can tolerate it - its worth the three minutes...I think. :)
Explore this location and allow your poetic heart to swim in rosy water awhile...submerge and surface with any aspect of this place that inspires you.
It could be as far-fetched as a giant's discarded glob of chewing gum, one could employ metaphor or delve into the microscopic realm of the red halophilic bacteria...point being, the challenge is open for the poet's choosing.
Please, write something new and specifically for this post, link up and visit the others listed and feel free to join late...we'll be sure to check back for new links to read!
Thank you so much for writing and I hope everyone has a wonderful and peaceful weekend.
:)'s Hannah
Images featured are borrowed from web, "free images."